West Michigan's

Trusted Attic Insulation Experts

Whether your home has been subject to ice dams from West Michigan's rough winters, or you just want to save on your energy bill, Premier Roofing & Exteriors can add insulation to your attic to achieve both aims.

Check out our other exterior services!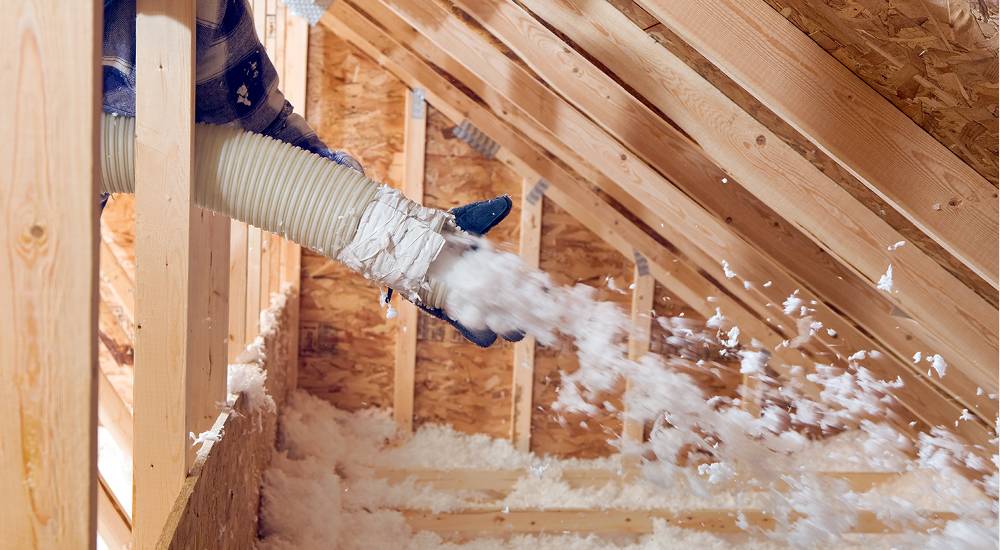 About Nu-Wool

Green Insulation

Quick, convenient, and affordable, adding insulation to your attic may be one of the most environmentally-friendly and economical retrofits you can perform on your home. Extra R-value will help keep your home toasty warm in the winter, cool in the summer, and will help preserve the life of your shingles by improving the building envelope.

We're proud to partner with Grand Rapids green insulation manufacturers, Nu-Wool, to provide the highest quality of insulation available in North America.

Nu-Wool was GREEN long before Green Building existed. With its low embodied energy, high recycled content and superior energy-saving performance, Nu-Wool Premium Cellulose Insulation is one of the GREENEST insulation products in the marketplace.

Over sixty-five years ago, Nu-Wool Co., Inc. began using recycled newspaper to manufacture its environmentally safe and effective cellulose insulation. The recycled content of Nu-Wool Premium Cellulose Insulation is 86%, with 65% of that being post-consumer recycled newspaper. Converting recycled paper to insulation used in the walls and attics of buildings helps keep it out of landfills, where it has the potential to pollute the environment. Recycling paper also reduces the number of trees used to produce new paper. The amount of Nu-Wool Premium Cellulose Insulation in an average-sized new home is the equivalent of 39 trees!

The energy savings of adding Nu-Wool insulation:

Interview with local architect Wayne Visbeen, who used Nu-Wool on his own Green home:
We have served over 12,000 happy customers in West Michigan!
Let us transform YOUR home.