Trust West Michigan's

Roofing Ventilation Experts

Updating your ventilation can make a dramatic difference in the energy efficiency of your home, and can be done during a roof replacement or independently to remediate problems causing ice dams or attic mold.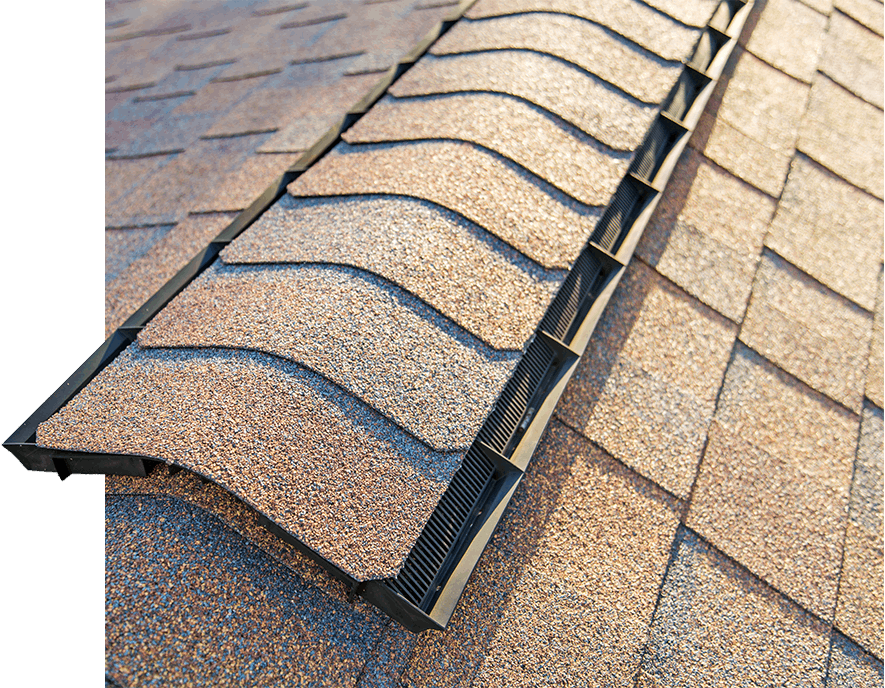 The Ventilation Solution
In the summer, hot humid air trapped in a poorly ventilated attic can reach temperatures of 140 degrees or higher, causing your air conditioner to work harder. In the winter, poorly ventilated attics fill with the warm air from your heating system, wasting money to heat this unused area of your home.
Premier has a solution to improve both sides of the coin: a properly ventilated attic with a ridge vent and soffit system. In essence, we create a venting system that causes cool, dry air that is drawn in at the soffit to replace the hot, moist air that rises to the ridge and leaves through the ridge vents.
A properly ventilated attic will not only save you on energy costs, it will help avoid the following common problems in West Michigan roofs and attics:
Mold and mildew growth
Shingle Damage and voiding of warranty from excess heat
Low insulation effectiveness
Rot and structural damage, such as delamination of sheathing
Unsafe air quality in the home
Ice buildup and water damage
Benefits of Ridge Vents
Works year-round to ventilate the attic
Provides evenly distributed ventilation along the entire underside of the roof
Slim design for visual appeal
Provides a higher volume of airflow per square foot of attic area than any other fixed-vent system
Design maximizes airflow across the entire underside of roof sheathing
Changes in wind direction have no significant effect on vent performance
Wind driven rain resistant to 100 MPH
See What Your Neighbors Have To Say
4.9 out of 320 reviews!