West Michigan's

Expert Flat Roof Contractors

If your home has an addition, a porch, a 3-season room, or an attached carport, you may have struggled in the past to find low slope/flat roof solutions that have "curb appeal" and at the same time stand up to Michigan weather. Premier offers a wide range of flat roof membranes along with professional and certified installation. Flat roofs are typically not a specialty with most contractors, but with Premier's expertise in both its Residential and Commercial divisions, we have the experience and training to solve your flat roofing needs.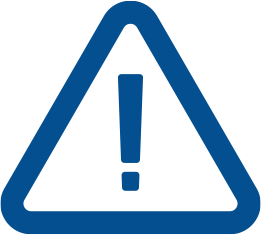 Flat Roof Problems
Low slope roofs (often called flat roofs, but which are not technically flat because they have positive drainage) pose real problems for homeowners because shingles will fail in low slope deployments. While Premier is qualified and experienced in commercial-grade TPO, EPDM and PVC roof systems, it also offers residential homeowners a warrantied, multi-layered solution that can match your shingles and live up to the demands of our West Michigan weather.
Stylish

Flat Roof Solutions
Fantastic Flintlastic
CertainTeed manufactures a product called Flintlastic that is practical, cost-effective and aesthetically pleasing. It is granular-surfaced just like shingles and is an SBS modified bitumen membrane roof that is self-adhering. It comes in seven colors to coordinate with Certainteed's designer shingles and create a nice flow from an adjacent steep pitched roof. Flintlastic SA Cap is available in 8 colors, plus white and CoolStar highly reflective granules.
Great Product – Great Warranty Options
CertainTeed Flintlastic® SA roofing membrane is a premium, self-adhering SBS modified bitumen roofing material that is available in 2 or 3 ply applications with a warranty that ranges from 12 years to 20, depending on application specifications.
In addition to being one of the only warrantied flat roof products available for the residential market, Flintlastic SA Cap white also meets or exceeds ENERGY STAR® requirements for slopes greater than 2:12″.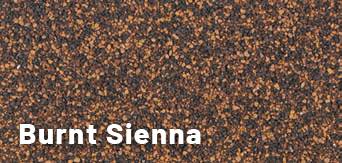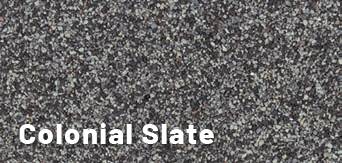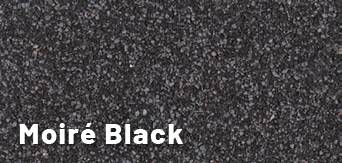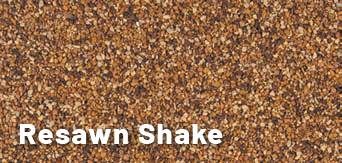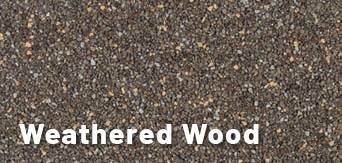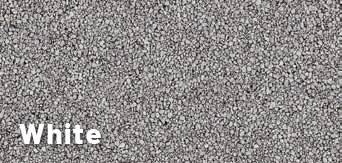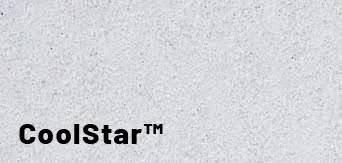 More Flat Roof Materials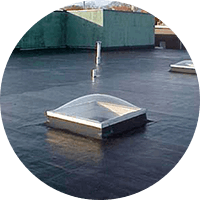 EPDM Roofing Systems
Durability, design versatility and installation ease are among the many reasons ethylene propylene diene monomer (EPDM) is a very popular material for both new and reroof low-slope roofing applications. EPDM roof systems are based on a high-performance synthetic rubber compound that provides outstanding weather resistance in climates worldwide. EPDM systems can be ballasted, mechanically fastened, or fully adhered.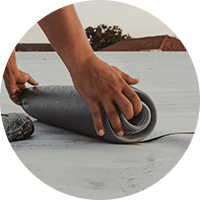 TPO Roofing Systems
TPO membranes are a blend of polypropylene and ethylene propylene polymers and are reinforced with polyester. TPO systems are among the fastest growing residential and commercial roofing products and have gained broad industry acceptance for their many performance and installation advantages. TPO single-ply roofing membranes provide exceptional resistance to ultraviolet, ozone and chemical exposure and incorporate heat welded seams. TPO systems are usually mechanically fastened or fully adhered.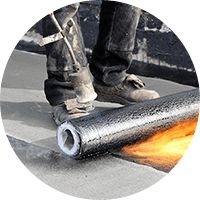 Modified Bitumen Systems
Modified bitumen roofing membranes are composed of reinforcing fabrics such as polyester or fiberglass that serve as carriers for the hot polymer-modified bitumen as it is manufactured into a roll material. The two types of modified bitumen membranes are SBS polymer modified and APP polymer modified. Generally, APP modifiers impart a "plasticized" quality to asphalt and SBS modifiers impart a "rubberized" quality to asphalt. This polymer modification and reinforcement provide exceptional elongation and fatigue resistance. Modified bitumen membranes are installed by heat welding, hot asphalt, cold-applied adhesive or mechanical fastening. Modified bitumen products are most durable when applied in multiple layers. Granule surfaced cap sheets are available in different colors according to your project requirements.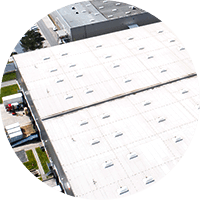 PVC Roofing Systems
PVC membranes are reinforced with polyester or glass-fiber mats or scrim. PVC sheets contain plasticizers and stabilizers, as well as other additives to impart flexibility and achieve other desired physical properties. Like TPO, PVC membranes are heat welded and mechanically fastened or fully adhered.
See What Your Neighbors Have To Say
4.9 out of 320 reviews!