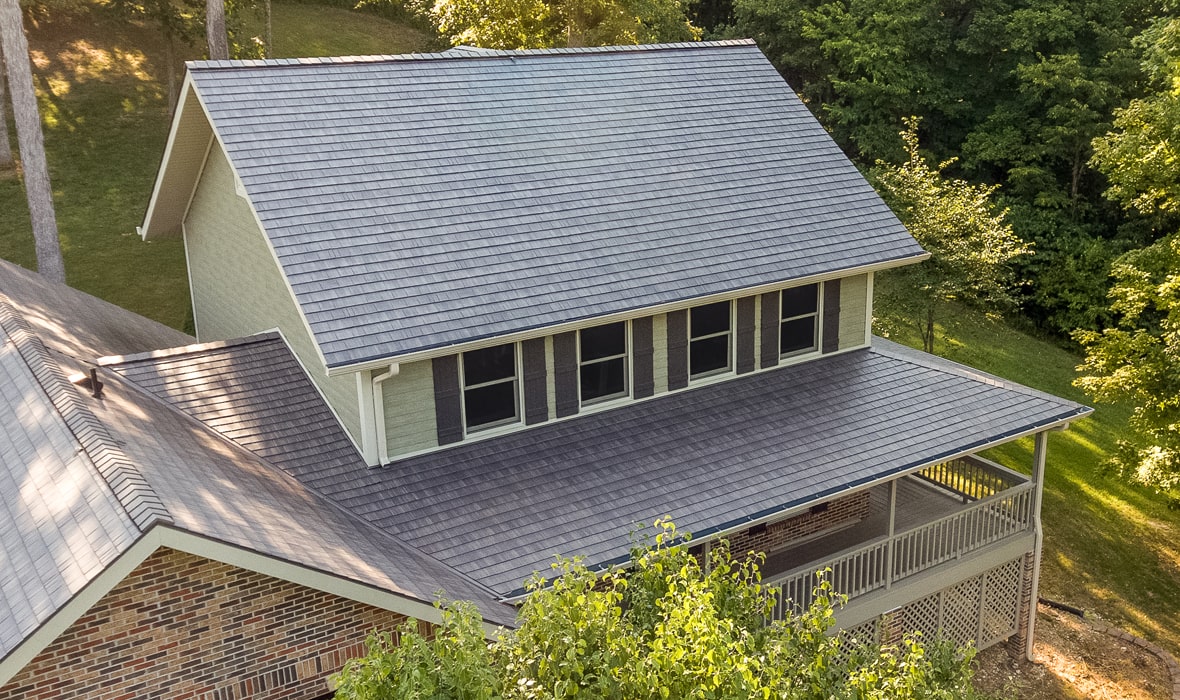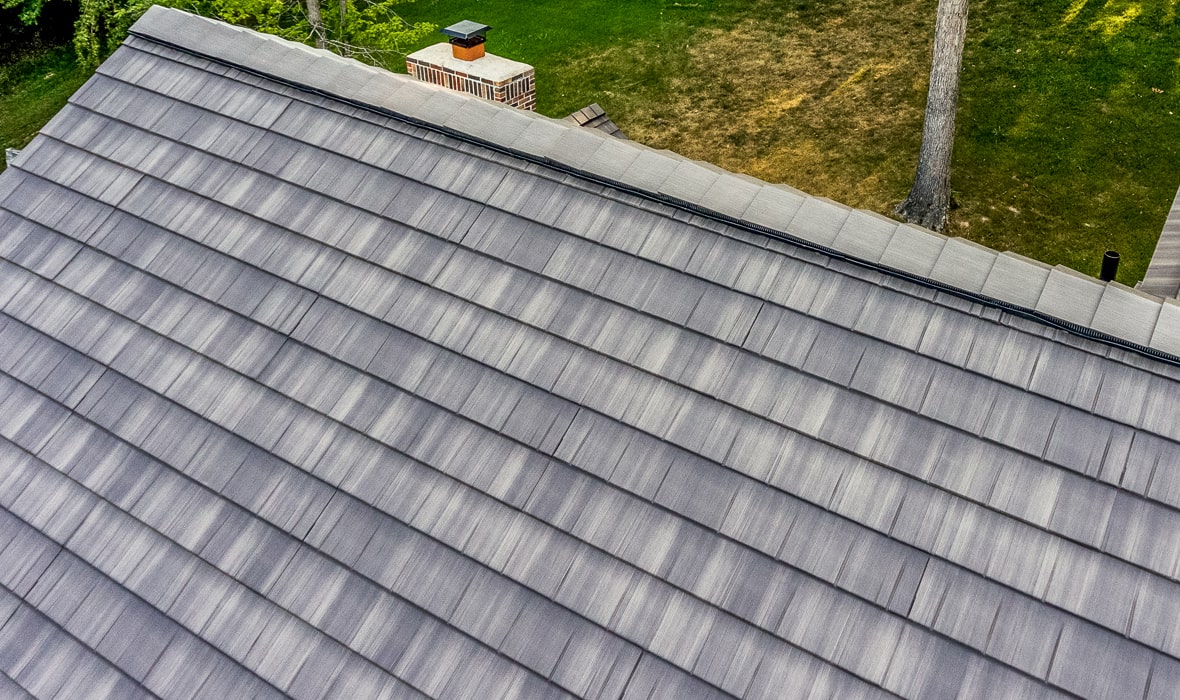 Slate, Shake, and Tile Metal Roofs
Metal roofing is a versatile and durable roofing option for homeowners who want the aesthetic appeal of traditional roofing materials with the low-maintenance and long-lasting benefits of metal roofing. Whether you want the natural look of slate, cedar shake, or tile roofing, Premier has you covered.
Features and benefits
of metal roofing
Durability: Metal roofing lasts up to 50 years or more with proper installation and maintenance.
Weather resistance: Metal roofing is resistant to fire, wind and other natural elements. Metal roofs are a great option for areas with severe weather.
Energy efficiency: Metal roofing reflects sunlight and heat, which can help reduce cooling costs in the summer.
Low maintenance: Metal roofing is easy to maintain and requires occasional cleaning.
Versatility: Metal roofing comes in a wide variety of colors, styles, and materials, such as aluminum, copper, steel and zinc.
Recyclability: Metal roofing is recyclable, which is beneficial for the environment and also can help save on resources.
Lightweight: Metal roofs are lightweight when compared to other types of roofing materials like tile or asphalt shingles. This is beneficial for buildings with weight restrictions.
Longevity: Metal roofs are known for their longevity, and if properly installed, they can last for decades. Homeowners save money in the long run with minimal maintenance.
Metal roof warranties & financing
in Grand Rapids
Our comprehensive roofing warranty guarantees the longevity and quality of your roofing system. Standard on all of our roofing projects, this warranty will protect your roof in case of any issues stemming from improper installation or defective materials.
Roof Financing
We offer two budget-friendly metal roof financing options. Our financing plans allow you to pay for your roof replacement gradually instead of all upfront, easing some of the financial stress that goes along with installing or replacing a roof.
Free roofing estimates & inspections
Contact us for a complimentary 40-point examination of your roof, and we will give you a non-binding estimate for necessary repairs or a full replacement. Schedule a free roof examination with our online form.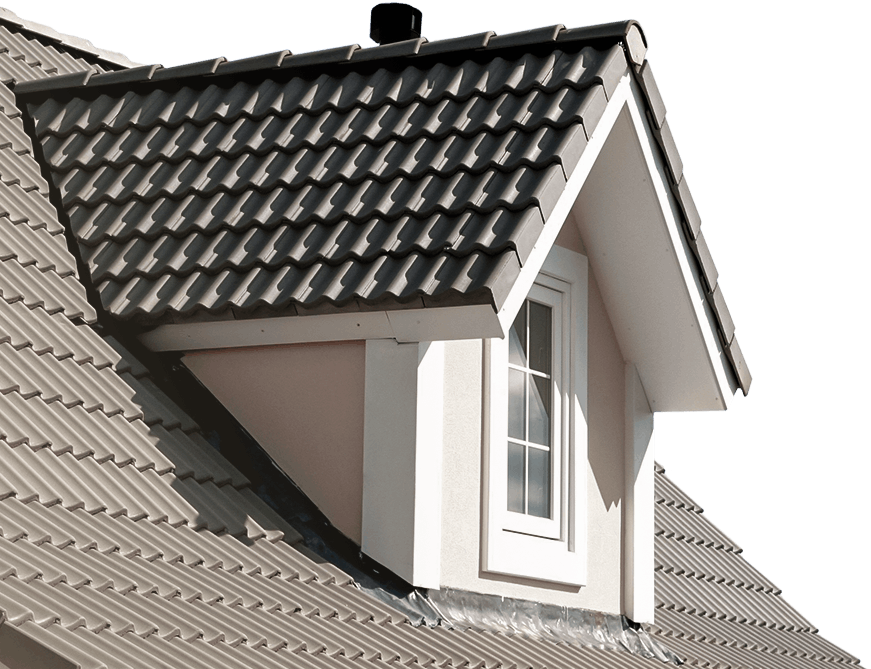 See What Your Neighbors Have To Say
4.9 out of 320 reviews!

Frequently Asked Questions
How long does a metal roof last?
A metal roof can last for up to 50 years or more with proper installation and maintenance.
What are the benefits of metal roofing?
Metal roofing offers several benefits such as durability, energy efficiency, and resistance to fire, wind and other natural elements.
What signs indicate my roof needs repair or replacement?
Signs that a metal roof may need to be repaired or replaced include leaks, rust and dents.
How do I maintain a metal roof?
To extend your metal roof's longevity, keep it clean and clear of any debris. We recommend yearly inspections from a professional metal roof contractor.
Can a metal roof be recycled?
Yes, metal roofing can be recycled for new metal products or sold as scrap metal.