Choose Premier Roofing & Exteriors

For Professional, Local Siding

Premier Roofing & Exteriors can transform your home with beautiful, long-lasting new siding and shake products that will stand up to West Michigan weather, improve your home's value, and allow you maintenance-free enjoyment of your home. Siding is one of the most important exterior protections for your home against the elements.
We Work With a

Wide Range of Materials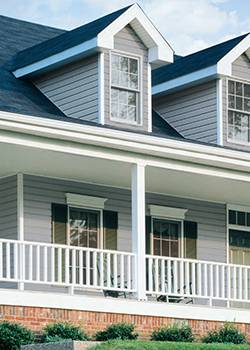 Vinyl
Vinyl siding is tough and comes in myriad colors and texture, with options that include insulation (R-2 to R-6) and fade-resistant treatments. Because the color is throughout the material, nicks and scratches don't show up. Sophisticated manufacturing techniques create products that do a surprisingly fine job of mimicking wood-grain lap siding, wood shingles and even stone. Vinyl siding is lightweight and, in many instances, can be installed directly over existing materials, so it's a good retrofit option. Because it's easy to handle, vinyl installation can be installed quickly, saving labor costs.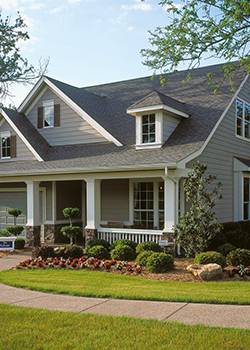 Fiber Cement
Currently popular in the siding industry, fiber cement has earned a reputation for stability and low maintenance. It's made from a mix of wood pulp, cement, clay and sand, and it can be molded to mimic wood clapboard, shingles, stucco and masonry. It readily accepts paint, and most manufacturers offer an array of factory-applied finishes. Fiber-cement siding resists expanding and contracting with changes in humidity and temperature, so caulk and paint really hold up. It's fire-resistant, termite-proof and it won't rot. A 30-year warranty is the norm.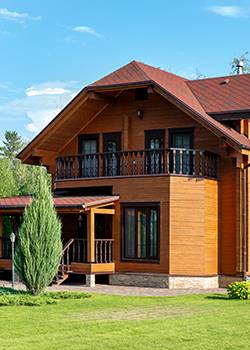 Cedar Plank
Few building materials have the natural charm and beauty of cedar plank cladding. Prized for its warmth and workability, cedar siding is the choice for a premium renovation project. Cedar is both sustainable and energy-efficient in that it adds R-value to any project. It is a very renewable resource due to well-managed forestry.
Cedar siding comes in several species and grades, but we typically use the highest quality Western Red Cedar. Cedar looks lovely unfinished, but may also be tinted, stained or sealed, depending on the finish you prefer.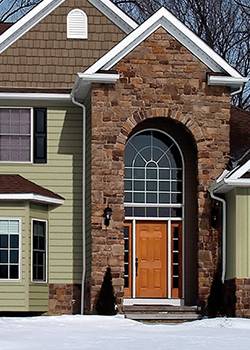 Synthetic Stone
Synthetic stone is made in molds from a mixture of cement, sand and aggregate. Modern manufacturing techniques ensure that the final product looks realistic. It mimics any number of stone types — including granite and limestone — and the variety of shapes and styles includes split face, dry stacked and round river rock. It's a popular choice as an accent, covering lower portions of walls or chimney exteriors. Synthetic stone is lightweight, so installation doesn't require beefing up foundation footings the way slate shake might. Synthetic stone is fire and insect resistant.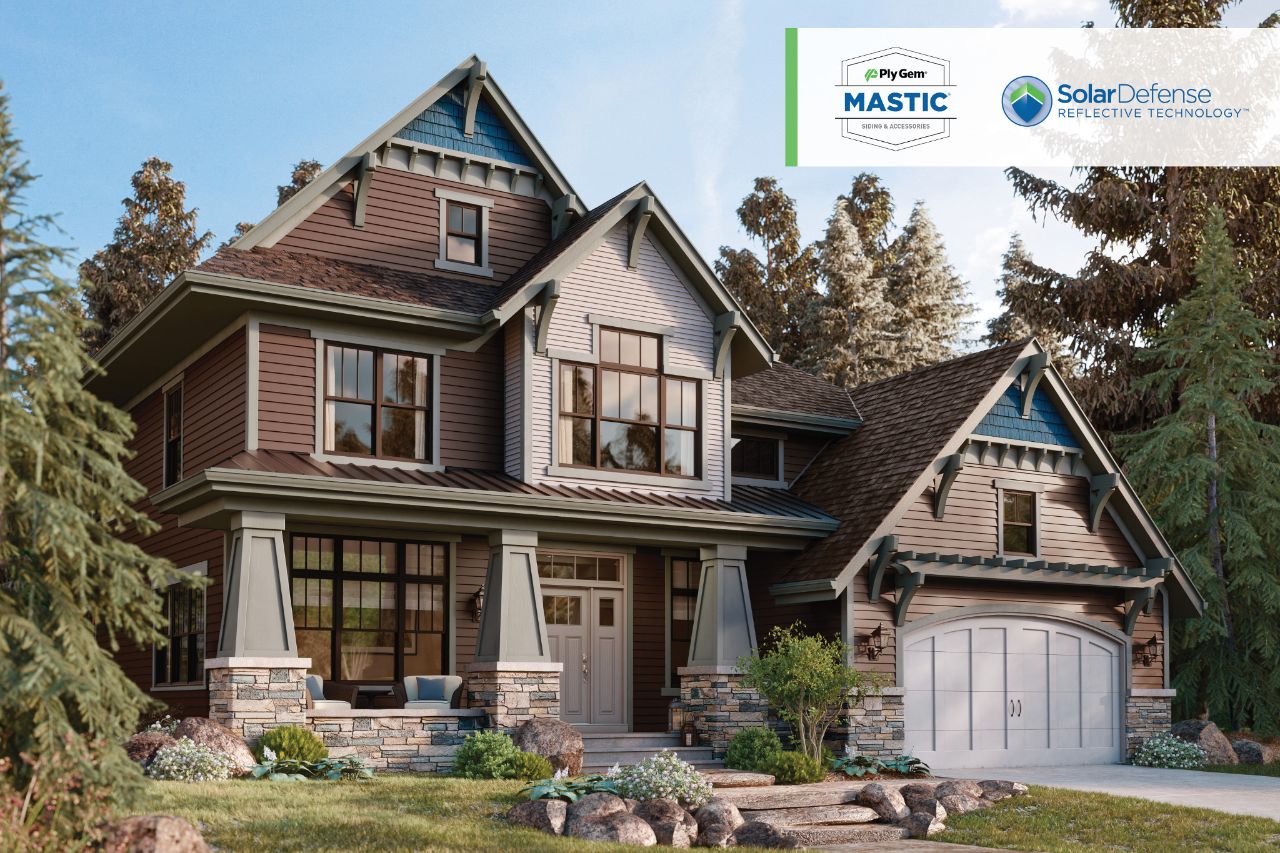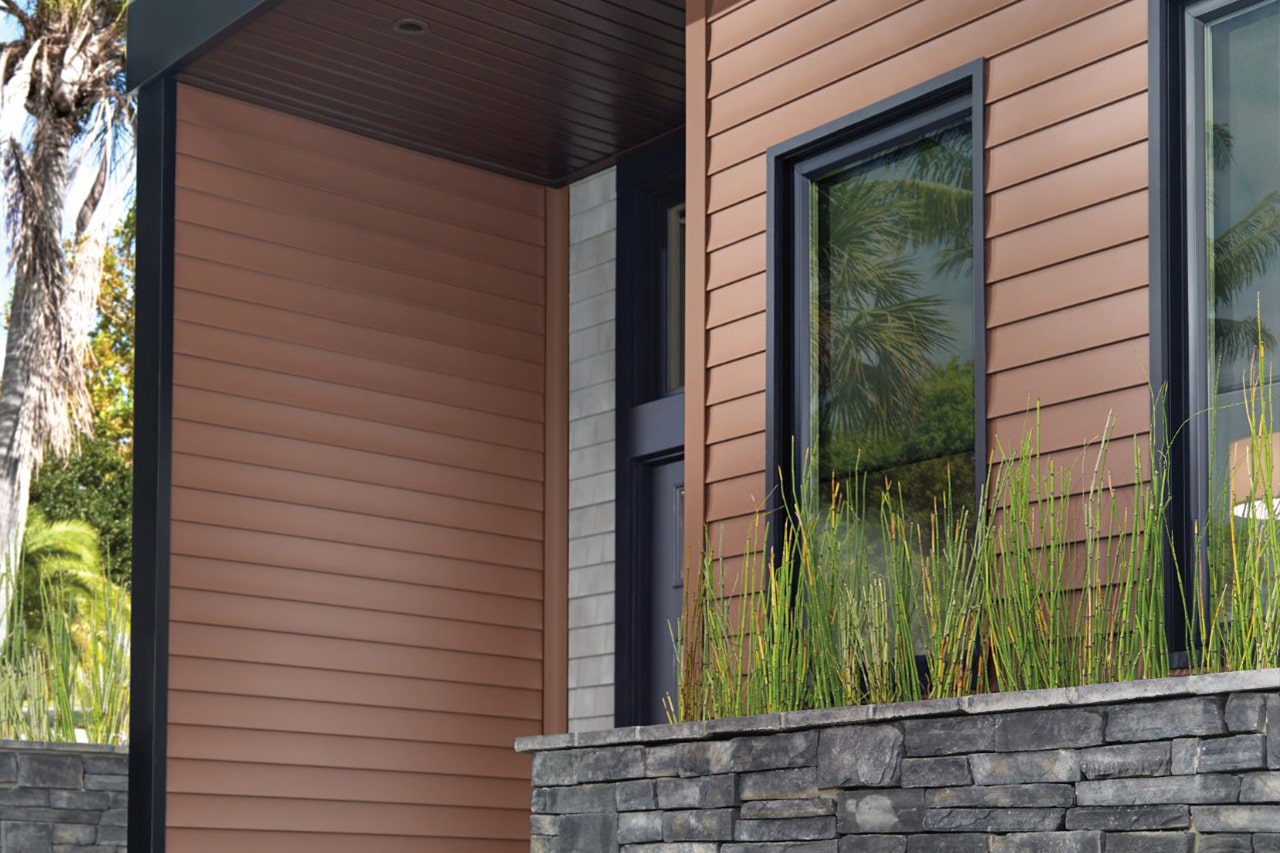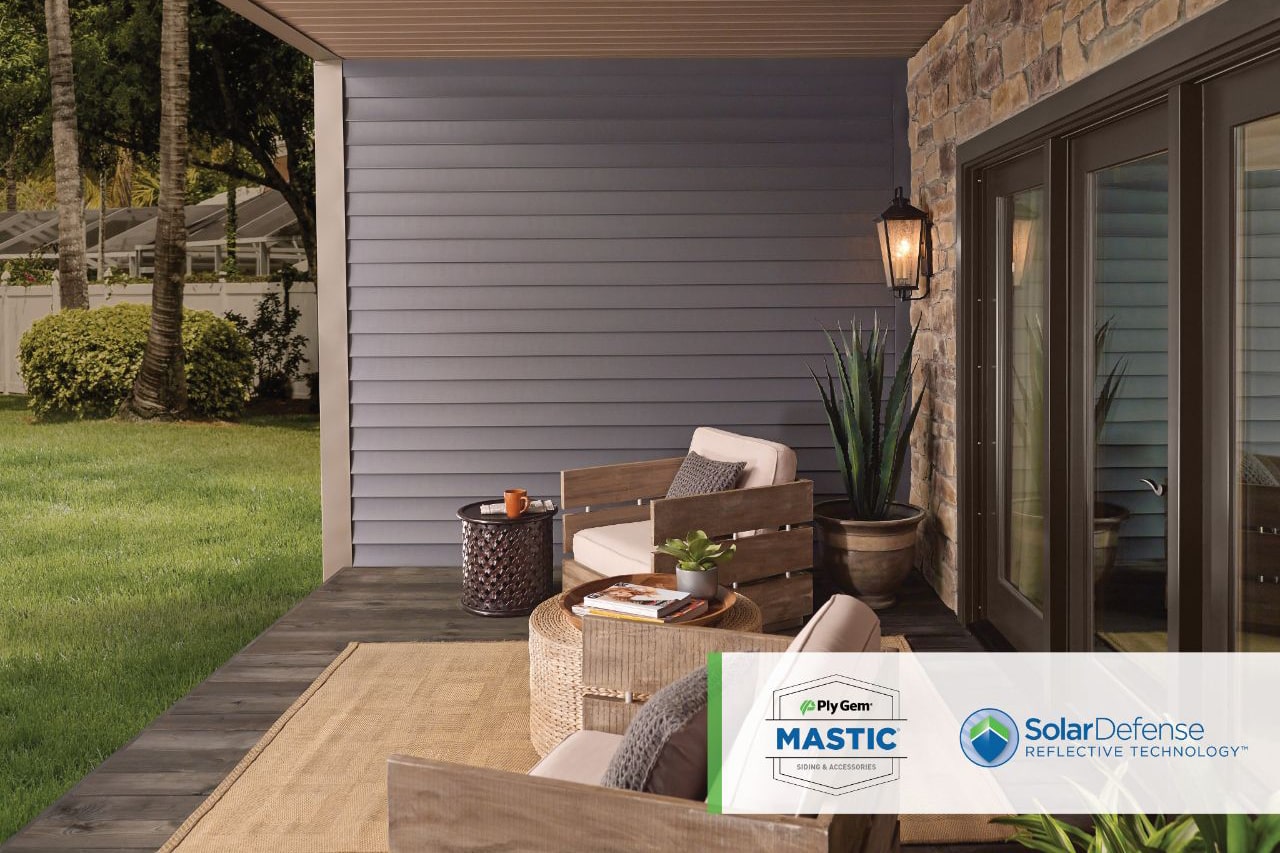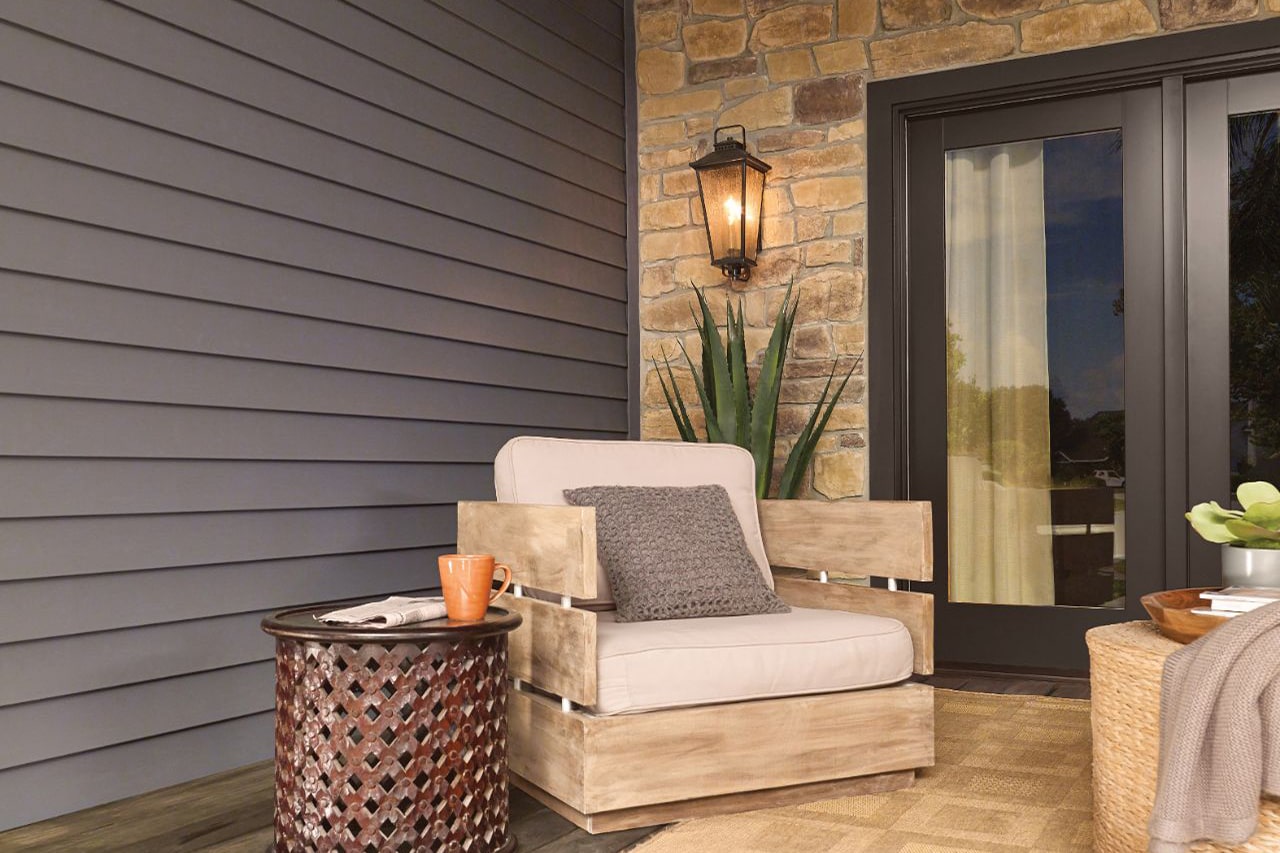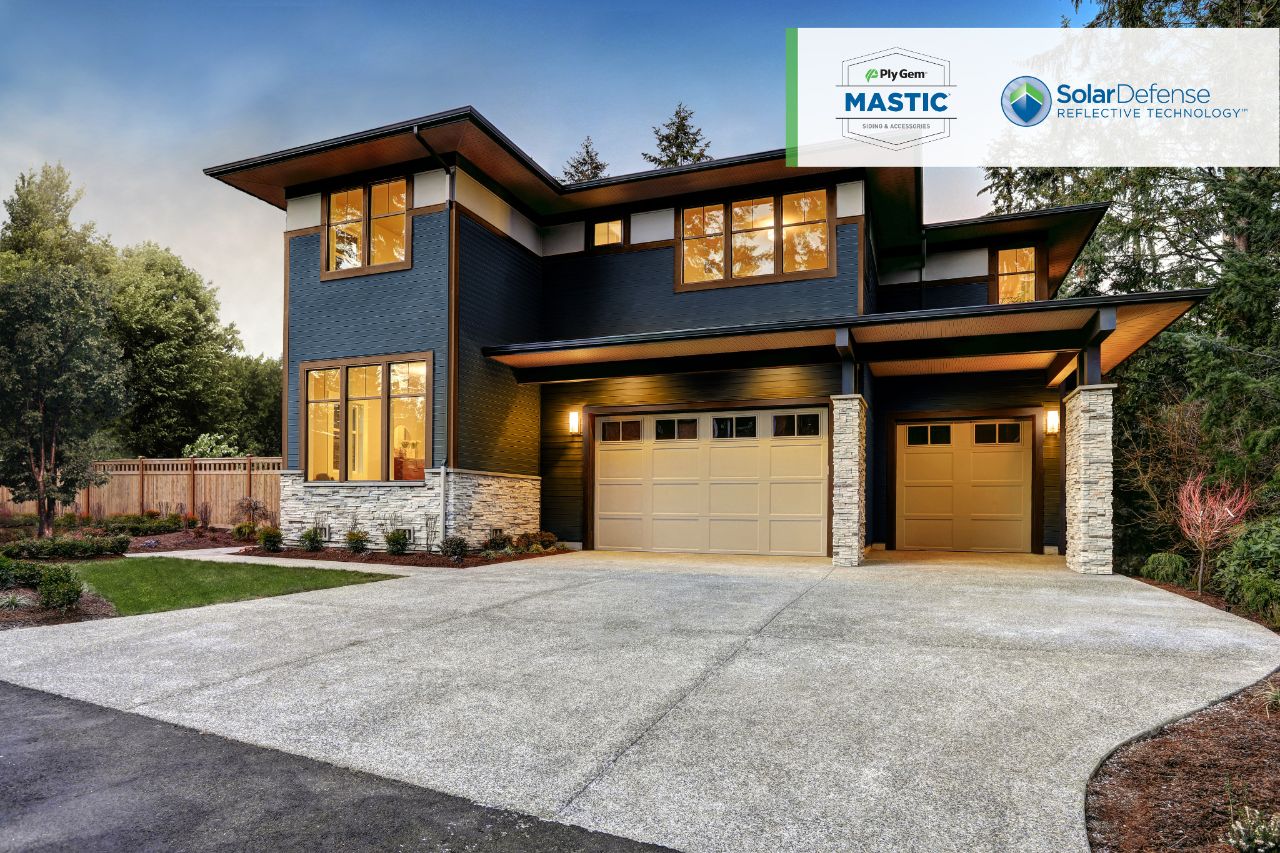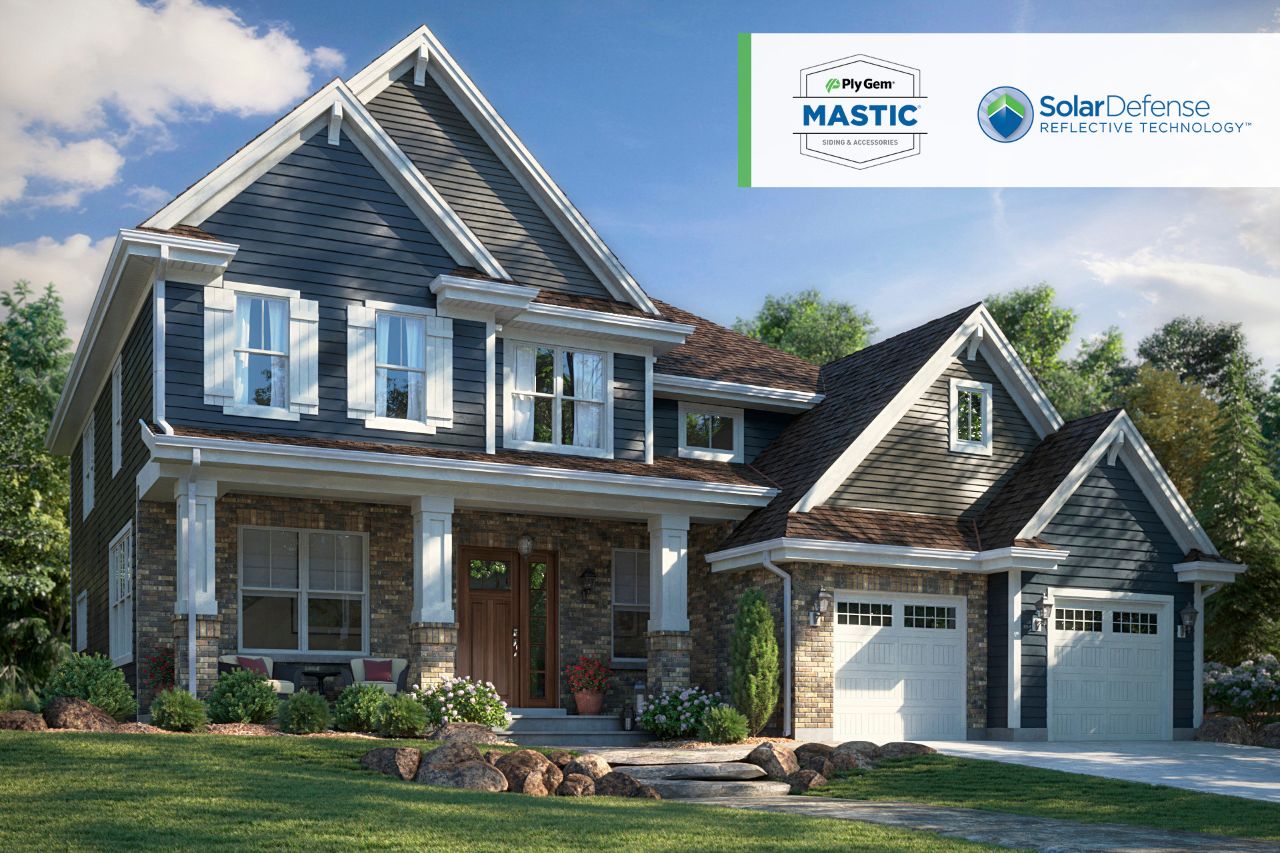 Beautiful Fade-Resistant Options From

Mastic's Solar Defence Line
Choosing the Right Siding
When selecting siding, there are many issues to consider, including performance. Our knowledgeable estimators will help you find the best fit for your style of home and your unique preferances.
Water Resistance
Water-resistant types of siding will have longer life spans.
Energy Efficiency
Check the R-value rating for energy savings and understand what will be needed as far as insulation beneath the cladding.
Aesthetics
Your siding will be in full view as you come and go, so make sure it is beautiful to you.
Versatility
Make sure the siding has the versatility to meet the varied needs of your specific project. If there are aspects of your home's exterior that will make using a particular type of siding more challenging than others, make sure you understand what the added costs or necessary adjustments will be.
Durability
Does it have the strength to resist temperature shifts prevalent in West Michigan? How does it stand up to everyday wear and tear?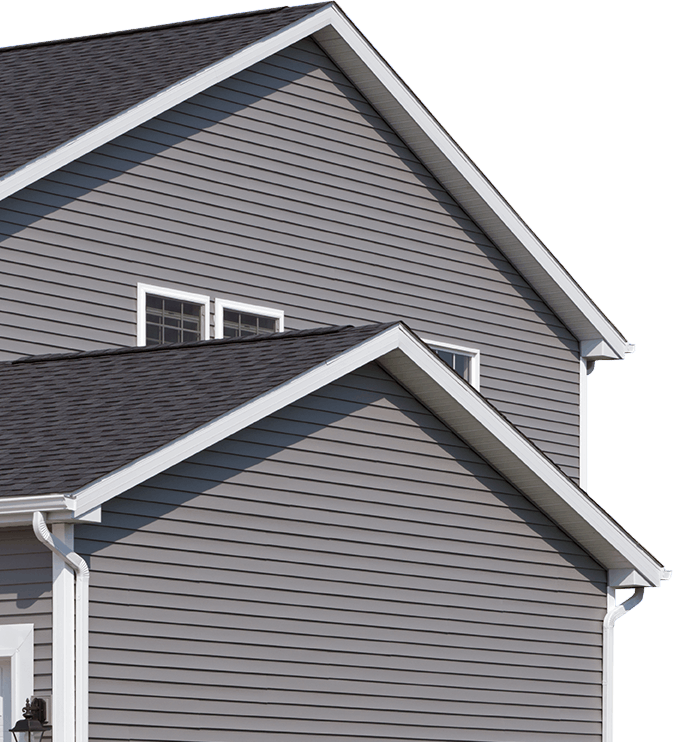 See What Your Neighbors Have To Say
4.9 out of 320 reviews!