It's an emergency,

I need someone ASAP!
No need to worry about schedules, our emergency roof repair crew is available 24/7. We'll respond promptly to your emergency.

It's the weekend & no roofers

are answering their phones
Our emergency crew is available round-the-clock, including weekends. If we miss your call, leave a message, and we'll get back to you within 24 hours.

I don't want a

patch-up that only lasts a week
First, our emergency roof repair team will quickly stop any leaks and fix any dangerous damages. Then we'll advise you on a permanent fix so you never have to experience the same issue twice.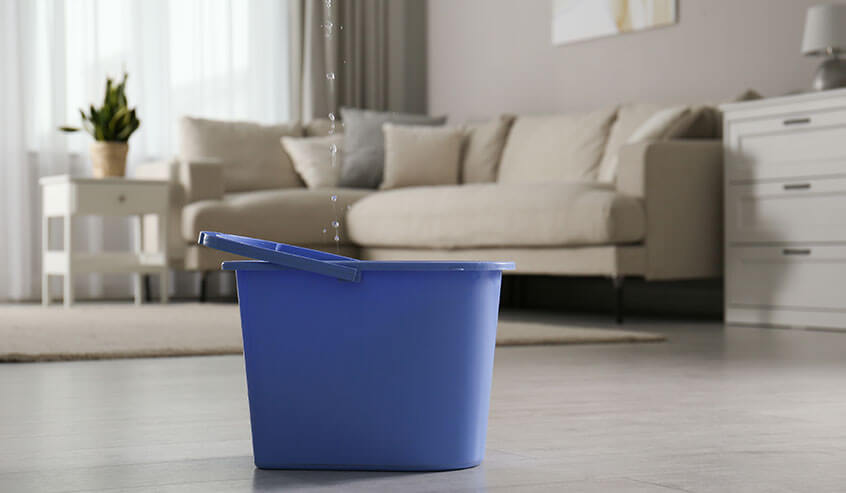 What Happens When You Call For Emergency Roof Repair
When you're in immediate need of emergency roof repair, we understand it's a very stressful time. We will handle the issue promptly, empathetically, and professionally – that's our promise to you.
The process begins by gathering information about your emergency: your location, situation, and contact information.
Next, we will provide you with an approximate timeframe for our crew to arrive, usually within 24 hours. Please note: If the emergency requires immediate action, we'll talk you through the steps you can take NOW.
Once the Premier emergency roof repair team gets to your whereabouts, we'll undertake the appropriate repairs to resolve the emergency
Finally, our pros will let you know the best course of action to bring about a permanent solution.
Why Grand Rapids Chooses Us for Emergency Roof Repair Services
Don't let storm damage disrupt your life. Residents of Grand Rapids choose Premier when it comes to emergency roof repairs for a list of reasons, such as:
Seamless Communication
Nothing is worse than an unreliable contractor with chronic scheduling issues. We communicate with you every step of the way and make sure you know exactly when we will arrive.
Permanent Repairs
Unlike most contractors, we don't apply a temporary patch job and hope it works. After we address your emergency, we'll provide a permanent solution that will last a lifetime.
Meticulous Cleanup
We don't leave a mess for you to clean yourself. Every project (no matter how big or small) is followed by our comprehensive cleanup process.
Transparent Pricing
When the bill comes you won't be surprised. There are zero hidden costs and we'll always let you know the price before we begin work.
Common Roof Emergencies We Repair in Grand Rapids
Extreme storms – including heavy snowfall, freezing temperatures and rapid temperature changes – are the most common causes of roof damage in Grand Rapids. Other common sources of roof damage include:
What is an Emergency Roof Repair?
An emergency roof repair is one that requires critical action to avoid immediate threats to the integrity and habitability of the house.

Emergency Roof Repair
A severe storm with heavy rain and strong winds has caused a section of your roof to become severely damaged. Water is rapidly leaking into your home, soaking the interior and causing potential electrical hazards. You need to call for emergency roof repairs to stop the leak, prevent further water damage and ensure safety.

Non-Emergency Roof Repair
You notice that some shingles on your roof have worn out and show signs of deterioration. Although there's no immediate leakage or significant damage, addressing this issue promptly is important to prevent further degradation of your roof's protective barrier. Schedule a non-emergency roof repair to replace the worn shingles.
We'll Stop Your Leak, Guaranteed!
Our leak-free guarantee is presented to homeowners who need emergency roof repair. Spare yourself time and potential injury from DIY fixes. Reach out to Premier now and learn about our dependable leak-free guarantee!

Emergency Repair Reviews
---
"One Day Replacement"
Austin and his team came to see the damage on my roof from back to back storms. Water was running through my skylights into the house. When he initially looked at it he made some temporary repairs to stop the leaking, but found that the damage caused from the storms were far worse...Read More
- Irish Q.
"No Leaks"
Highly recommend Premier Roofing. Dave came to my home on the same day I placed a call regarding a leak from my ceiling. He did a thorough evaluation of the problem on the roof, and provided a fair estimate within a day. Dave placed a tarp on the chimney/roof area of concern, which kept water...Read More
- Mary C.
"Excellent Customer Service"
Absolutely fantastic customer service. Honest and thorough. Willing to help and very responsive. Really helped us out with our roofing issue and gave a great repair solution for our home. We are so appreciative of Premier for their help!
- Matt P.