Find the right fit for your business with

Premier Commercial Roofing Options

There is a wealth of commercial roofing options available, and finding the right one for your business can sometimes be confusing. Premier Roofing can help you determine which type of roof will be the best fit for your commercial space, offering expert advice and competitive rates for installation. Check out some of the different types of commercial roofs we offer below, then contact us for a free estimate!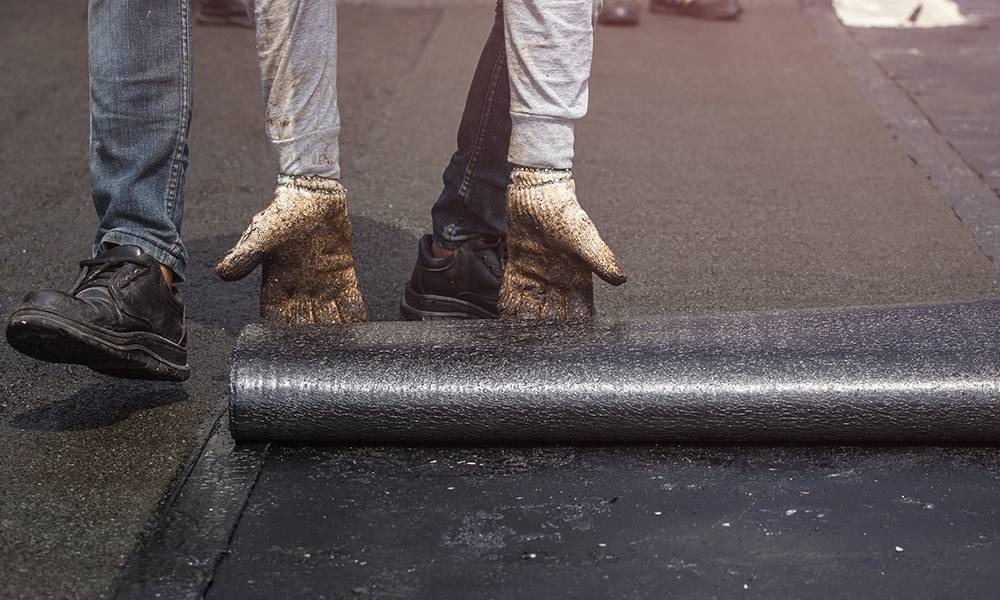 Form Meets Function

Explore Commercial Roofing For Your Business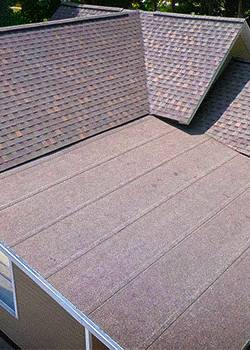 Flat Roofs By Premier
Premier offers a wide range of flat roof membranes along with professional and certified installation. Flat roofs are typically not a specialty with residential roofing companies but with Premier's Commercial division we have the experience and training to solve your flat roofing needs. Very few flat roofing manufacturers warrant Residential homes, this puts an even greater emphasis on the contractor to stand behind their workmanship to ensure your home is protected. Request a quote and a Premier Commercial Estimator can answer all your flat roof questions.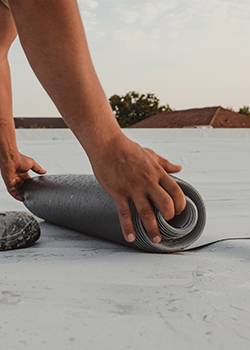 TPO Roofing Systems
TPO membranes are a blend of polypropylene and ethylene-propylene polymers and are reinforced with polyester. TPO systems are among the fastest-growing commercial roofing products and have gained broad industry acceptance for their many performance and installation advantages. TPO single-ply roofing membranes provide exceptional resistance to ultraviolet, ozone, and chemical exposure and incorporate heat-welded seams. TPO systems are usually mechanically fastened or fully adhered.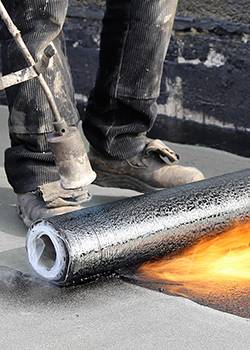 Modified Bitumen Systems
Modified bitumen roofing membranes are composed of reinforcing fabrics such as polyester or fiberglass that serve as carriers for the hot polymer-modified bitumen as it is manufactured into a roll material. The two types of modified bitumen membranes are SBS polymer modified and APP polymer modified. Generally, APP modifiers impart a "plasticized" quality to asphalt and SBS modifiers impart a "rubberized" quality to asphalt. This polymer modification and reinforcement provide exceptional elongation and fatigue resistance. Modified bitumen membranes are installed by heat welding, hot asphalt, cold-applied adhesive, or mechanical fastening. Modified bitumen products are most durable when applied in multiple layers. Granule surfaced cap sheets are available in different colors according to your project requirements.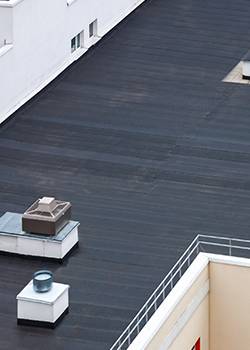 Built-up Roofing Systems
Built-up roofing systems generally consist of type IV or type VI asphalt impregnated glass fiber mat reinforced roofing felts installed in multiple layers with hot asphalt. Aggregate surfacing is installed with a flood coat of hot asphalt on top of the plies. Hybrid systems incorporating modified bitumen membranes with built-up roofing felts are also very popular and durable.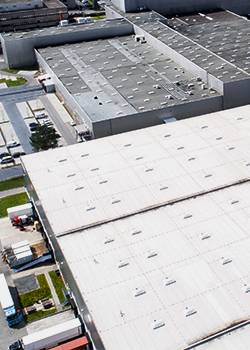 PVC Roofing Systems
PVC membranes are reinforced with polyester or glass-fiber mats or scrim. PVC sheets contain plasticizers and stabilizers, as well as other additives to impart flexibility and achieve other desired physical properties. Like TPO, PVC membranes are heat welded and mechanically fastened or fully adhered.
EPDM Roofing Systems
Durability, design versatility, and installation ease are among the many reasons ethylene propylene diene monomer (EPDM) is a very popular material for both new and reroof low-slope roofing applications. EPDM roof systems are based on a high-performance synthetic rubber compound that provides outstanding weather resistance in climates worldwide. EPDM systems can be ballasted, mechanically fastened, or fully adhered.
See What Your Neighbors Have To Say
4.9 out of 320 reviews!