Energy-Efficient

Skylights to Let the Sunshine In

Sunlight. Fresh Air. Architectural verve. Premier offers a range of beautiful VELUX skylight systems to complement any home. Whether you're looking to add "Fresh Air" skylights or a model designed to brighten a small space, we've got all the skylight options and information you need to make a decision.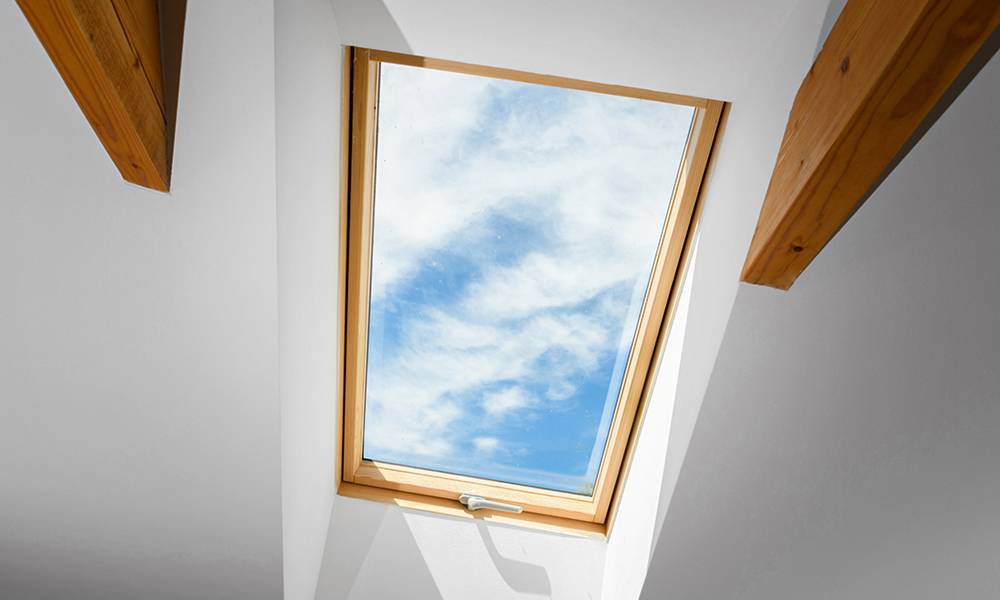 Premier At Work with

Skylights Made for Michigan Weather
No-Leak Skylights for West Michigan Weather
Premier Roofing & Exteriors offers a complete line of skylight solutions from VELUX. Using state-of-the-art engineering, these skylights prevent leaks and stand up to even the harshest conditions. From the "Fresh Air" line of solar-powered skylights to the standard flush model, VELUX products are precisely made and guaranteed.
Why Choose Skylights?
Skylights bring sunlight in, reducing utility costs and boosting the aesthetic appeal of your space. By tempering the need for electric lighting and central air, skylights save you money. Solar skylights can bring additional tax savings to your household. Natural sunlight brightens up any room and breathes life to your home. Transform your space – and your wallet – with skylights.
Energy Performance & Tax Savings with Skylights
VELUX offers the "Fresh Air" Skylight, a product designed to maximize the benefits of skylights. These models include solar blinds, seasonal automation, powered opening / closing to let air in, and much more. Precision-engineered to the highest standard, these skylights are a great option for West Michigan homes due to their versatility and durability. Bring in the summer breeze, dim the light on a harsh day, and stay insulated during the winter – all with the same skylights.
Why We Use VELUX Skylights
VELUX manufactures durable, reliable products that we are confident recommending in any home. Their commitment to engineering, versatility, and end-user savings goes hand in hand with Premier's philosophy. It is our responsibility to bring you the best products for your roofs and exteriors, and we know from experience that VELUX skylights stand up to the challenging climate of West Michigan. Contact us today to find out more.
See What Your Neighbors Have To Say
4.9 out of 320 reviews!