Certified Tesla Solar Roof Installers in Michigan
You've crunched the numbers and you know a Tesla Solar Roof is the right investment. The next step is to hire a roofing contractor with the technical expertise and certifications to properly install your new solar roof. Premier is Michigan's top Tesla Solar Roof installer. Whether you need solar roofing on a new home or are looking to replace your existing roofing, we will ensure your Tesla Solar Roof is installed with the utmost precision and craftsmanship.
Start your Tesla Journey Here!
How Much Does a

Tesla Solar Roof Cost?

Tesla Solar Roofs cost an average of $21.85 per square foot. Other costs to consider are:
Roof installation cost
Cost to remove and disposal of the previous roof
Electrical labor to connect the roof to the home's electrical system
Permits, inspections, and other administrative costs
For the most accurate estimate, try our Tesla Solar Roof calculator or contact us for a quote.

Our Installation Process
Trust our Michigan solar roof installers to provide a hassle-free and seamless installation process. We understand each home is unique and will cater our installation process to meet your home's specific needs. Our Tesla Solar Roof installation process is as follows: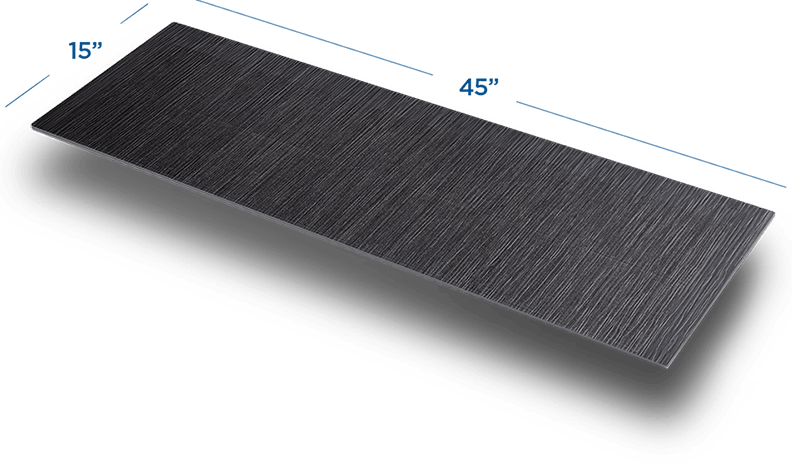 benefits of installing tesla solar roof tiles
Achieve energy independence with Tesla, the top-selling solar roof available in the market. Tesla's Solar Roofs not only provide greater durability compared to traditional asphalt roofs but also offer a long-term cost-saving opportunity by reducing your reliance on conventional energy sources. In addition, Tesla Solar Roofs come with a host of other benefits, which include:
What is a Certified Tesla Roof Installer?
Certified Tesla Solar Roof installers go through a rigorous training and certification process. The process ensures the installation company possesses the necessary knowledge and expertise to correctly install, maintain and service Tesla's Solar Roof products while abiding by the safety protocols and quality control standards set by Tesla.
Frequently Asked Questions
How do Tesla Solar Tiles work?
Tesla Solar Tiles generate electricity by converting the sunlight they receive into direct current (DC) energy. This energy is then transmitted to the inverter, which converts it into alternating current (AC) energy, which is usable by your household appliances. Any surplus energy produced can be stored in a Powerwall or, in some areas, can be fed back to the utility company, resulting in credits.
How long until a Tesla Solar Roof pays for itself?
By reducing your electricity bills and sometimes even earning incentive payments, solar panels can eventually pay for themselves over time. The average solar panel payback period varies from 25-30 years in the United States, depending on the location.
Are solar roofs tax deductible?
Yes. Congress passed a law in 2022 raising the tax credit to 30% for the cost of solar roof installations between 2022-2032.
What is the lifespan of a Tesla Solar Roof?
A Tesla Solar Roof is guaranteed to produce at least 80% of its power capacity for at least 25 years, according to the manufacturer's warranty.
Do Tesla Solar Roofs work in the snow?
Tesla Solar Roofs will still produce a small amount of power when covered with a light amount of snow. Heavier snowfall may prevent your system from generating power until the roof is cleared.