Cedar Shake & Shingle

Roofing Performance & Benefits

Cedar Shake made from Western Red Cedar creates a beautifully rustic roof with a lot of advantages. Cedar shake roofing can last anywhere from 30 to 50 years, depending on the quality of installation. With Premier professional roof installation you can expect the best. The tight grain and flex of hand-split cedar shingles are highly resistant to hail damage and are rated to withstand wind shearing of 130 MPH-plus. It's also less prone to breakage from the thermal shock of freeze/thaw cycles like those of West Michigan Winters. Cedar shakes & shingles are one of the most durable roofing materials available on the market today. Western Red Cedar's natural ability to flex allows it to withstand some of the harshest weather climates in the world.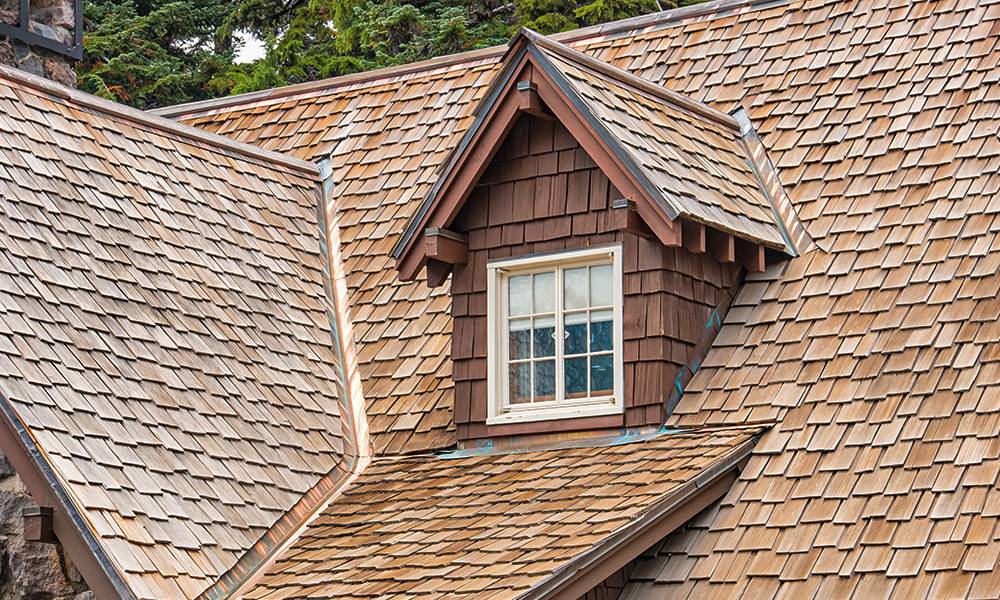 Cedar Shake

Helps Energy Efficiency

Due to cedar's natural high "R" rating (resilience to heat conductivity) your home will be cooler in the hottest summer, saving you money on your air-conditioning bill. The cellular structure of Western Red Cedar retards the passage of heat and cold. Each cell acts as an insulating agent. According to the USDA Forest Service, wood roofing and siding have the highest insulation value of any of the wood substitutes. Wood has 413 times the thermal resistance (R-value) of steel, 2,000 times that of aluminum, and 8 times that of concrete. Consequently, wood roofing and siding help reduce the amount of energy needed to heat and cool our homes and offices.


Sustainability of Cedar Shake
Today's sustainable forestry practices ensure a perpetual abundance of Western Red Cedar from British Columbia's forests. Substitute roofing products such as cement or metal are manufactured from materials extracted from the earth. Once removed they can never be replaced. When cedar roofing substitute materials come to the end of their service life, they become part of landfills where they remain. Cedar is biodegradable and a renewable resource building material.
If you're interested in learning more about the suitability of Cedar shake and shingles to your home, contact us for a free estimate and materials comparison.
See What Your Neighbors Have To Say
4.9 out of 320 reviews!