New Roof Installation

Inspections & Estimates

The best way to tell if you need a new roof, as opposed to a repair, is to ask us for a Free Estimate/Inspection. The answer will depend on the age and condition of your shingle and substrate, the number of layers, and other variables that Premier's 40-point inspection can help identify. Signs that you may at the very least need some serious rehabilitation include cracked ceilings, cracked paint, discolored plasterboard, and peeling wallpaper. We perform residential and commercial roof inspections.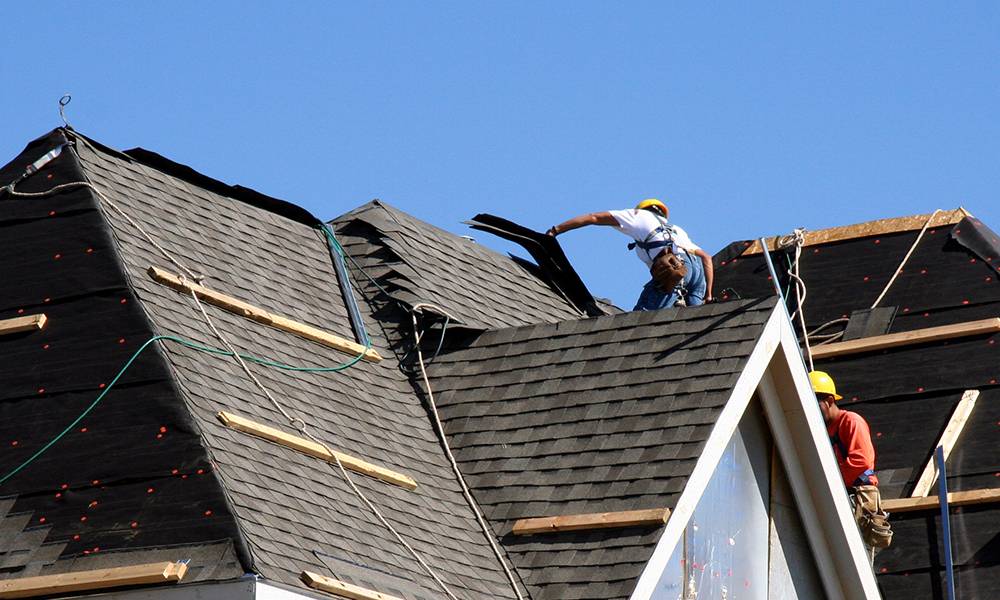 Damaged Shingles

Signs You Need a New Roof

Clues that it's time to replace your shingles include curling — also called "clawing" — which is primarily caused by the combination of deterioration and age due to exposure to excess heat and wind uplift. Buckling shingles is another sign that it's time for new shingles. Buckling shingles are caused by age, poor roofing ventilation, improper installation of underlay, and wet underlay. Broken, as well as missing shingles will weaken the roof's inherent ability to shed water.

During our inspection, our certified estimator can uncover cracked, warped, or missing shingles, loose seams and deteriorated flashing, excessive surface granules accumulating in the gutters or down spouts, and other visible signs of roof problems. Catching problems early eliminates costs later. You may not need a new roof. You may only need repair. We can help you plan ahead with early inspection and preventative maintenance.


If My Roof Is Leaking, Do I Need a New Roof?
Not necessarily. There are a number of variables that can result in a leaking roof but don't require a full roof replacement: for example, perhaps some flashing has come loose, or a small section of the roof has been damaged. Leaking can also be caused by a backup of water caused from the formation of ice dams. For smaller issues, we recommend roof repairs.
A roof failure, however, is generally irreversible and can be caused by poor workmanship, accelerated weathering, inferior materials, and neglected maintenance. Another problem that can lead to roof failure includes improper roof and attic ventilation. Ventilation is an integral part of making a roof last and occurs naturally when vents are placed at the base of the roof (at the eaves or in the soffits) and near the top of the roof (the ridge) so that warm air can leave through the top, and cool air can be drawn through the bottom. Since warm air naturally rises, no mechanical process is necessary to create this air movement. Adequate ventilation regulates temperature and moisture levels in the attic. Left unchecked, heat and moisture can build up causing damage to rafters, sheathing, shingles, insulation, and raising energy costs, and may also lead to some ugly mold and mildew problems.
Our company is in business for the long haul, and we've built our reputation on giving good advice to homeowners. We will tell you the TRUTH about what you need, why, and how soon you need it. If your roof is failing and you don't have savings to cover a repair, we offer financing programs. If the reason your roof is failing is ventilation, we offer solutions. If your roof can last another few years with some minor repairs, we'll say so, and hope that when the time comes, you'll trust Premier with your roof replacement.
See What Your Neighbors Have To Say
4.9 out of 320 reviews!