Top Roofing Contractors in Rockford, MI
Premier offers a collection of roofing services to accommodate for any project you want done. Our professional roof installers have completed over 12,000 projects for your neighbors in West Michigan. Some of the many roofing services we provide include:
Contact us to get a free estimate for your next roofing project.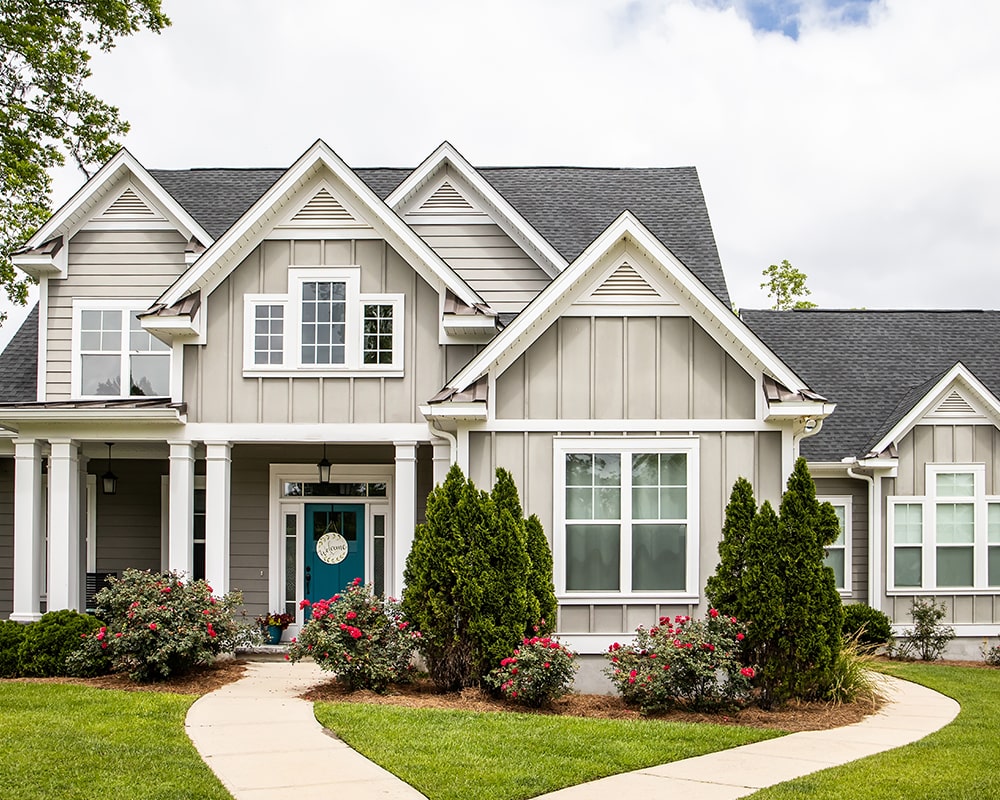 Best Roofing Materials for your Home in Rockford
For your varying roof protection and aesthetic needs, Premier installs roofs using 4 types of materials in Rockford. Each roofing material option provides high-quality protection and a beautiful look for your home.
Asphalt Roofing
Asphalt roofing is the #1 roofing material homes in the US. Asphalt roofs provide long-lasting protection at an affordable price. With modern production methods, asphalt roofs can protect your home for 30+ years before major repair or replacement is needed.
Synthetic Roofing
Synthetic roofs offer high durability and premium curb appeal. Our synthetic roofs are built to weather anything with a Class A Fire Resistance, Class IV impact rating and 130 mph wind rating. They come in a wide selection of colors to perfectly complement your home's exterior and give your home a beautiful aesthetic.
Cedar Shake Roofing
Cedar shake roofing gives your home a beautiful rustic look that lasts up to 50 years! Due to their natural quality, they are flexible and less prone to damage. With a high resilience to heat conduction, cedar shake roofs save you money on AC during the summer for years to come.
Metal Roofing
Metal roofs are a premium roofing option with exceptional durability and resistance to extreme climates. Metal roofs are an excellent choice for Michigan weather with high resistance to snow and sleet while also reflecting heat off your house during the summer months.
Average Roof Installation Cost in Rockford, MI
Roof installation costs for the median home size in Rockford average between $2,000 and $20,000. New roof costs in Michigan depend on the materials used, roof size, labor cost, and the architecture of your home.
Average Roof Cost in Rockford (By Material)
| | |
| --- | --- |
| Material | Price |
| Asphalt | |
| Metal | $7,140- $19,992 |
| Cedar Shake | |
| Synthetic | $6,100 - $9,150 |
Premier performs roofing services using a variety of materials including asphalt, synthetic roofing, cedar shake, and metal roofing. Asphalt and synthetic roofing are the most affordable option for long-lasting weather-resistant roofing. Metal roofing and cedar shake roofs usually run more expensive but provide better protection during long Rockford winters.
Exterior Remodeling Services Offered in Rockford
Premier provides industry-leading exterior services throughout West Michigan. Michigan weather can wreak havoc on old siding and windows leaving your home exposed to the elements. Our home exterior experts have you covered with every exterior home service you could want. We offer installation and repair services for

Our satisfied roofing customers in Rockford, MI
See What Our Customers Have To Say
4.9 out of 320 reviews!